Product Description

Basic information:
Fabric Type:
made of polyester and reflective tapes
Technics:
ARC flash
Decoration:
reflective tape
size:
XS-3XL
Colour:
fluorescent green or fluorescent colors (customized colors available )
Packaging Details:
export carton or as per client requested
Delivery Detail:
Shipped in 25 days after payment
Pockets:
customize
Certificate:
EN ISO 20471:08 cl.2-II Category
Features:
1. high visibility allows safety in darkness or low light condition
2. excellent waterproof and windproof properties
3. industrial laundry wash
4. closing in front by Velcro
5. wide applications
6.customize available
Our Company:

Our goal is to protect man at work. No matter what type of work it is, what type of risk: the constant effort of the Company is respecting the commitment to the Client. From Handicraft to Multinational Corporation, from Public Service to Multi-utility Sector and Public Administration, everyone entrusting to Wholesafety® meets proper solutions to each specific problem, as far as protection and safety at work are concerned.With years of perfection in PPE(personal protective equipment) production, we are quite confident to provide you with the best quality at the lowest price.

Protection at work



Wholesafety® manufactures and resells products uniquely devoted to Personal Protective Equipment (PPE) saving against any kind of risk and defending any body part:

1. Gloves 6. Helmets
2. Safety Shoes 7. Visors
3. Glasses 8. Ear protection
4. Masks 9. Fall protection
5. Garments

Partners
After years of experience and being a pioneer in the area of workwear protection, we have been recognized on a global scale and been partners with some well-known companies like:
1. Westex 9. Dunlop
2. 3M 10. Carrington
3. YKK 11. Honeywell
4. Reflexite 12. Jolly

6. Lenzing 14. Voss
7. Polartec 15. Robusta
8. Dupont 16. MAPA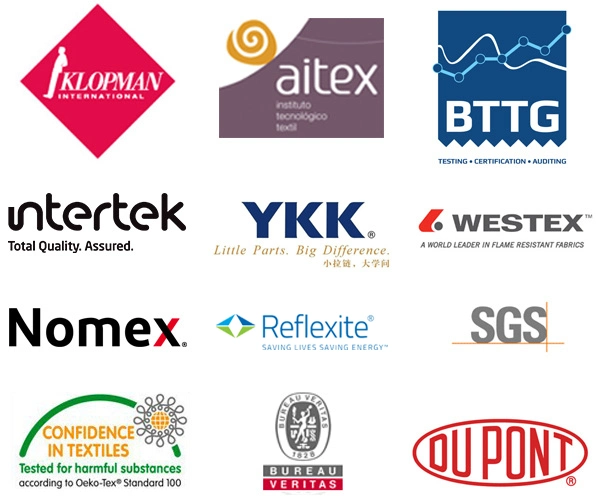 and more...
We hope that we could be yours as well......